Adapt Apartments Gießen
Relaxation is important to enable us to being 100% to our jobs. Privacy, a stylish living environment and services play a key role in this. In ADAPT APARTMENTS, you're not just a guest. We ensure that you feel at home regardless of whether your work assignment is a month or a whole year. These apartments leave nothing to be desired. You know what impersonal hotel rooms costs. We offer you not only a significant price advantage but also apartments where everything is just right: the proximity to the workplace, the exclusive interior and the professional service. True to our motto: "first choice for a second home".
Amenities
Living, relaxing, working, learning. The apartments are fully furnished. The high quality materials, the rooms flooded with light and the top-quality design create an environment for people who have high standards when it comes to living comfort. The intelligent interior design creates a generous living atmosphere over 33 square metres. Brand quality is an important feature in the furnishings at ADAPT APARTMENTS, whether it's swivelling LCD televisions with large screens or an open kitchen area with a stove, microwave, washing machine and refrigerator. Guests enjoy a high quality of life here. Everything is available in top quality: even towels, cutlery and glasses are provided. Just move in and feel at ease.
Modern Architecture
The property is located just a few minutes from the river Lahn and close to the city centre. The Rodheimer Straße to the city center, the train stop Oswaldsgarten and the Giessen Ring are not far away. The good infrastructure includes various shops for shopping, various catering establishments and many recreational and sports facilities in the recreational area of the Lahn.
Layout
The layout designs combine all areas of life in unparalleled ergonomics. Customised furniture makes use of every square centimetre. The furniture clearly defines the individual living areas – living/working/sleeping.
The ADAPT 1 mit 33 square metres

The apartment, which spans 33 square metres, was designed for the highest standard. The brightness and the colour scheme, the generous spaces and the stylish furnishings make the apartment the first choice when it comes to temporary living. The terrace and a large glass facade ensure a lot of natural light and a wide view.
ADAPT
Single Room
8 - 28
nights
69,- EUR
> 29
nights
59,- EUR
You can book your apartment as flexible as your temporary stay in Giessen. Whether you stay a week or an entire year, you will feel comfortable.
The apartments are fully equipped. The prices include all services including the currently valid VAT. of 7%.

Service
Linen Change
The exchange of bed linen and towels takes place once a week on Saturday.
Housekeeping
The apartment is also cleaned once a week on Saturday.
YOU VISITED US?
We will be glad if you take a moment to tell us your opinion.
Booking Request
Make your no-obligation inquiry.
We look forward to welcoming you soon.
We only request the information that is needed to process your request. You are free to choose whether or not to enter this information. Only a few people with special authorisation who are responsible for providing technical or commercial support for your request have access to this information. The information will only be used for the purpose for which it was entered and not passed on to third parties.The name of the guests and the information about the company with the company's full name and address must be given. Alternatively, a form can be filled in on arrival.
Looking for a Homeoffice?
THE ADAPT APARTMENTS ARE ALSO SUITABLE AS A SECOND WORKPLACE!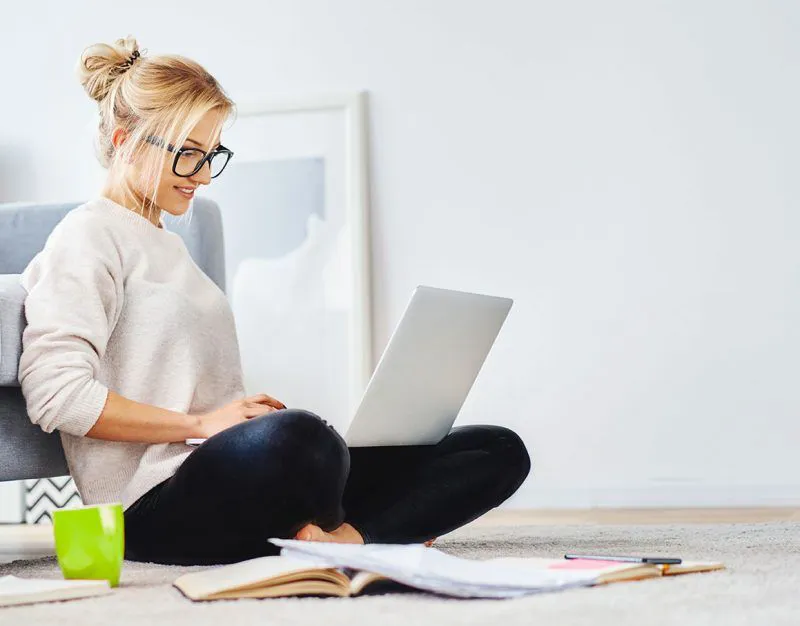 Bookable for one week, two weeks or even several months
Price scale according to period of use (Please call us for this. 030 678 929 80)
Free internet via LAN and W-LAN/WiFi
Spacious desk area
Fully equipped apartment, thus also permanently usable
Balcony or terrace for effective and relaxing breaks without contact to other people
Perfect location thanks to Bus / Autobahn connection
Office supplies and accessories as well as a grocery store in walking distance
All apartments with intercom for parcel/delivery services directly to your home office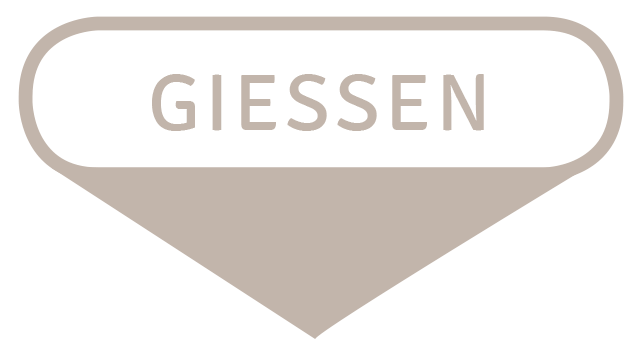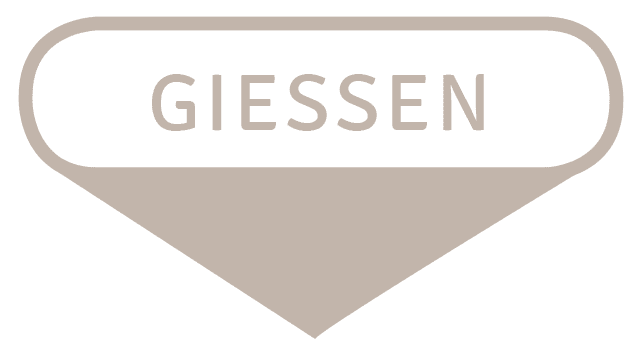 ADAPT APARTMENTS
GIESSEN
Henriette-Hezel-Straße 20
35398 Gießen
Tel. +49 30 678 929 80
Fax +49 30 678 929 82
info@adaptgiessen.de
TRAFFIC CONNECTION
Airport: Frankfurt
By Train
From the stop Giessen Oswaldsgarten (5 minutes by foot from here) you can take the train directly to Frankfurt Central Station and from there take the S8 to Frankfurt Airport: www.swg-verkehr.de
By taxi
Driving time approx. 1 hr.
Cost about 140,00 €
By car
Driving time approx. 1 hr.