Dear guests, your health is very important to us. We have prepared our houses extensively for your visit. We look forward to seeing you!

We can only disclose the security information about Covid19 on the key date, as it can change at any time. Please also inform yourself about this on the information pages responsible for Berlin at

We would be happy to provide you with up-to-date information on request.

On the part of our house, we ask for compliance with the social distancing rules and the obligation to wear mouth-nose protection in all public areas.
Direct contact between our staff and our guests is not permitted. We ask for your understanding despite the long-standing relationship with our guests and the closer contacts that have resulted in some cases.
Outside reception hours, we kindly ask you to comply with all applicable rules in public areas as well as potentially applicable assembly regulations and assembly bans (especially in the apartments).
OUR MEASURES FOR YOUR SECURITY
In order to ensure your security, we have taken the following own measures, or have already applied them before Corona:
Personnel and SUB companies:
Comprehensive training program on the subject of microorganisms (bacteria / fungi / viruses), transmission routes, cleaning and disinfection, contact areas, options for inactivation, measures, mouth-nose protection in all public areas
Public spaces:
Disinfection stations at the front and rear entrance of the main building and in the public toilet, regular cleaning and disinfection in the public areas
In the apartments:
Cleaning utensils defined by colour scheme (blue – general surfaces, red – toilet areas, yellow – sanitary areas (tiles, mirrors, sinks, etc.), green – kitchen area)
All cleaning utensils that come into contact with surfaces (wiping, drying, dusting and cleaning rags / cloths) are only used in one apartment and then disposed of in separate containers or machine washed and disinfected separately at the end of the shift, before they are kept sterile again waiting for their next assignment
The cleaning staff naturally wear appropriate disposable gloves – one pair for each apartment. In this way, we prevent the transmission of bacteria, germs and viruses through cleaning utensils from one apartment to the next
Schedules are drawn up for the cleaning staff according to buildings and floors in order to prevent a potential transfer from one floor to another or from one house to another
The existing laundry will of course also be completely exchanged for single occupancy of an apartment (which we have always handled this way) and washed, disinfected, processed and stored according to hospital standards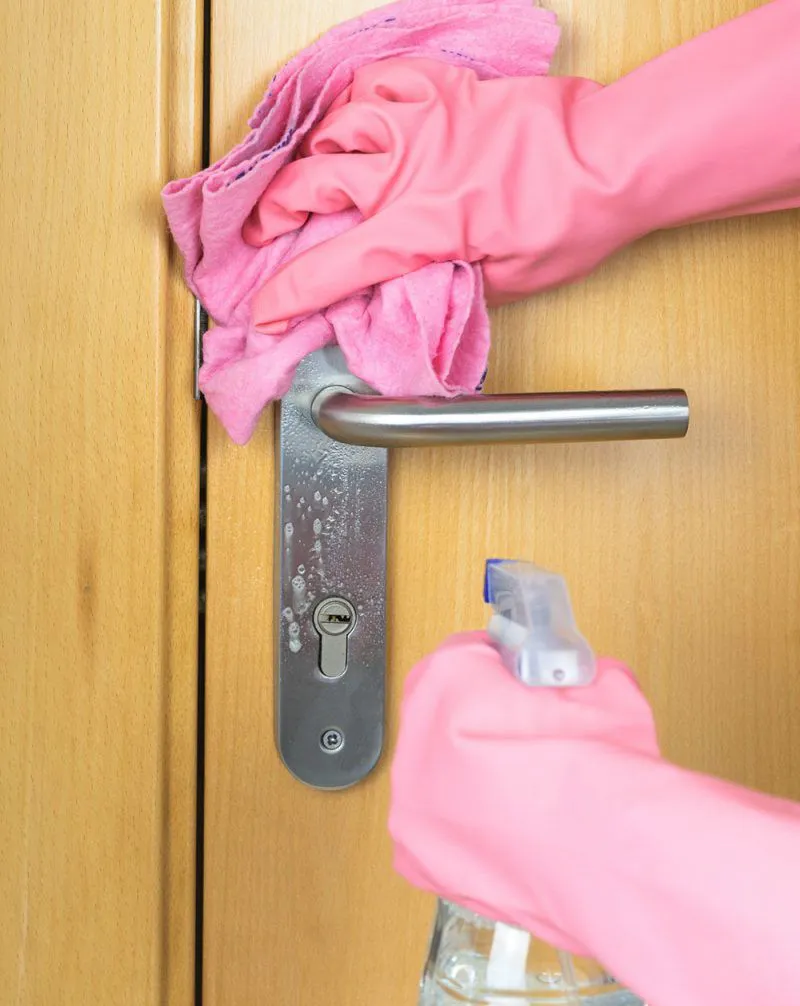 WE ARE LOOKING FORWARD TO YOUR VISIT –
STAY HEALTHY!